Wednesday, 21 September 2016 06:45
September 21, 2016
We have returned to Kiev on August 31 from our summer trip to the USA to start a new year. We think of this as a new year because we started our work on the foreign mission field in August of 1993, so this is the beginning of our 24th year. Immediately after arriving we jumped into the work, taking care of administrative details and getting everything set to start a new year at Word of God College. We have 11 students this year. We thought we would have a few more, but some chose not to come for one reason or another. But we are delighted with the ones we have. Please pray for them.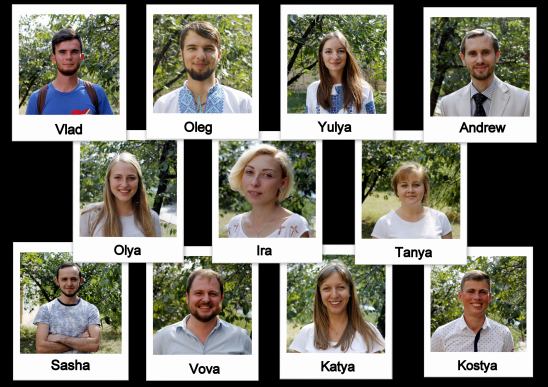 Our first course was Soteriology, the doctrine of salvation, which includes redemption, reconciliation, imputation, justification, faith, the gospel and others. In addition to their reading assignments the students were also required to memorize 25 verses related to the gospel and salvation.
I am again teaching on Sunday mornings at Word of God Church. The church is a Ukrainian church with national leaders who take care of all the ministries, teaching, and administration. But they ask me to teach during the Sunday worship, and of course I am more than happy to do that. During the summer the church did evangelism every Sunday afternoon in a park close to where we meet. It is really exciting to watch them present the gospel to both adults and children. They set up reproductions of famous paintings with Bible themes—birth of Christ, His crucifixion and resurrection, and others. People are curious about the display and come to view the pictures. They are given information about the painting such as the artist, date and the subject matter. Then it is easy to transition into a gospel presentation from each of the pictures. In addition they present the gospel to children using the EvangeCube, gospel bracelet and gospel magic. Gving the gospel has had a great impact on those who have participated.
I have also been filling the pulpit at the church of St. Paul. I have spoken there many times in the past and always get an enthusiastic response to the Word. They are hungry for the Word.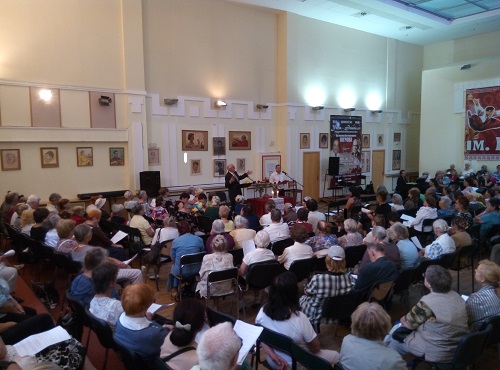 This week I am preparing to go to Vinnnitsa, a city about 4 hours away, to teach a two-week seminary course. There is no lack of opportunity here!
During the summer we had a break-in at the college. The thieves cut through the security bars on the window and stole the entire safe along with all its contents. We lost a substantial sum of money, plus financial records and other legal documents. We praise the Lord that He has graciously made up the loss of money through the gracious giving of people at home. His grace truly is amazing. We are working on getting the documents replaced. This is just a jumble of red tape that we must cut through, but we are working on it.
We thank God for all of you who pray for us, encourage us, and support us. May your eternal rewards but great.
By grace,
Jim
Sunday, 04 September 2016 21:24
Dear Friends,
We are back in Ukraine! The summer in the US seemed ever so long this year. We had so many details to take care of, largely due to the death of our dear friend, Dick Mills. He did a tremendous amount of work for our ministry, and all without remuneration. He considered it his ministry, and his contribution was great. The Lord has supplied abundantly for us to continue the work without interruption. Several wonderful servants of God have stepped in to take on the various responsibilities. How we praise the Lord for that.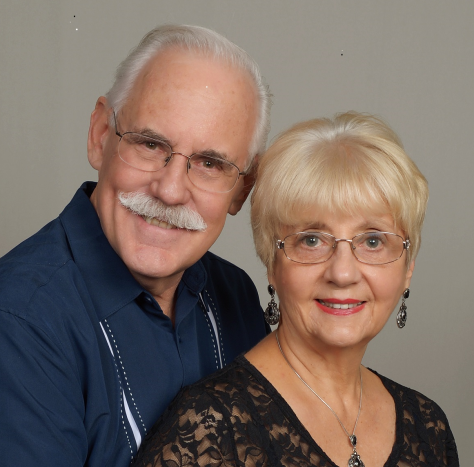 As reported in our last letter, there was a break-in at the college office. The thieves cut through the security bars on the window, pried open the window, and took the safe and its contents. We have not recovered any of it. The legal documents that were stolen will have to be replaced, and it will take time to cut through the red tape. The financial records were pretty much up-to-date in the computer, but all the documentation, receipts, etc., are gone. A considerable sum of money was taken as well. But, the God of all grace, who supplied the funds initially has re-supplied that which was stolen. A number of grace-oriented believers contributed very generously and we have recouped everything that was lost!
We are eager to get back into the work here. On Sunday (9/4) we will worship with Word of God Church and break bread with our Ukrainian friends. The church people have been active in evangelism over the course of the summer, which has apparently had some positive results. We are looking forward to meeting the new believers and others who have come to be with us.
On Monday we will have orientation for Word of God Bible College. As we have done for several years, all the students will come to our house in the village. The orientation usually lasts about three hours. After that we will have a picnic on the deck and then play croquet, volleyball, basketball, badminton, and ping pong. It is a good way for the students to get to know each, and for us to meet them, too.
On Tuesday we begin classes at the college. We meet Tuesday through Friday, from 8:30 a.m. to 3:00 p.m. The first course of each year is Soteriology (the doctrine of salvation) which I teach. This covers atonement, redemption, regeneration, imputation, justification, sanctification, faith, security, the gospel and other doctrines crucial to understanding our salvation by grace. In October I will go to the city of Vinnitsa in western Ukraine to teach a course at a seminary there.
Please pray for continued peace in Ukraine. These are uncertain days with conflict in the eastern part of the country. It is somewhat muted right now, but there is much tension and things could change very rapidly. We ask that you also pray for our students that they will be able to learn quickly and get prepared for ministry. Pray also, please, for our graduates who are out doing ministry around the country and in some foreign countries as well. Phyllis and I need prayer, too: health, stamina, safety, courage, clarity of thinking, and a focus on the important things.
We are so grateful for all of you who have ministered with us and to us by your prayers, your encouragement, your support.
By grace alone,
Jim
A recent series of lessons on "The Greatness of God" can be viewed online. Click on this link:
Greatness of God
Friday, 12 August 2016 02:10
Dear Friends,
It has been a most eventful summer, to say the least. We arrived in the US in the middle of June to take care of business at home. We had medical check-ups, and we have both been blessed with good reports. We are so thankful for the Lord's mercies which allow us to continue our missionary work in Ukraine and other places.
Shortly after our arrival we were shocked at the most unexpected death of my long-time friend and co-worker, Dick Mills. Dick and I were friends for 50 years and we feel his loss tremendously. We take comfort in knowing that he is now in that place of no more tears, no more pain, no more death, and that one day we will be reunited with our beloved brother.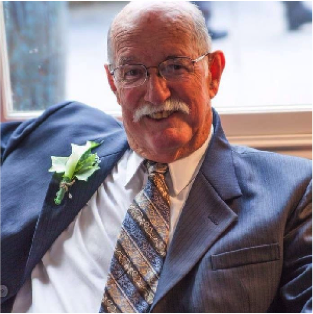 Many of you knew him or knew of him through us. He made several trips with us as we traveled around the country speaking in churches. We even sang trios in quite a few places. Dick was a large part of our ministry from the very beginning.
He served on the board of directors of James F. Myers Ministries since its inception. He was our treasurer and took care of all our financial affairs for more than 20 years. He is the one who sent out receipts to contributors and also sent out our newsletters. He worked tirelessly, faithfully, and joyfully all that time. He will be sorely missed. Surely, he will be greatly rewarded for this service to the Lord.
The Lord has made provision for us to carry on in spite of our loss, and has provided a replacement for us. Her name is Catherine Yeamans. She will be taking care of the books for us now. We have a new mailing address. Please address your correspondence to:
James F. Myers Ministries
2828 W Holcombe Blvd. Unit N
Houston, TX 77025
Drew Smith, another faithful and gracious friend has agreed to take on the task of mailing out our newsletters. They will be coming to you from this e-mail address: This email address is being protected from spambots. You need JavaScript enabled to view it.
If you would prefer not to receive e-mails from us in the future, please write to the above address and we will remove you from the list.
We have websites that you can visit: jfmministries.org and wgbckiev.com.ua and we have a Youtube channel if you want to watch the classes from the Bible College or lessons from the church.
Another big blow came to us this week. Our college was broken into this week and the thieves stole our safe, which contained a substantial sum of money, plus our financial records, and the documents related to ownership of the college property. We are praying that, at the very least, we will recover the documents, if not everything. We are upset about this, but recognize that the Lord is in control and that all things are within His plan for us. So we are focused on continuing the ministry in spite of the circumstances.
There is good news also. Word of God Church in Kiev has been evangelizing in the park near the church every Sunday, and this is bearing fruit. We have several new people attending church, rejoicing in the grace of God and the teaching of the Word. In addition to that we are praising God that this coming school year we will have the largest enrollment of students we have ever had at Word of God Bible College. "Delight yourself in the Lord and He will give you the desire of your heart." Our heart has been the training of people to do the work of the ministry, and the Lord has been pleased to bless that.
Phyllis and I traveled in the southeastern part of the US this summer, speaking in many churches around Texas, then going to Florida, Georgia, Alabama, and Tennessee. The trip has been so wonderful as we spoke in churches, renewing old friendships and making quite a few new ones along the way. We will return to Ukraine on the 30th of August to begin our 24th year on the mission field.
We thank each of you for your interest and participation in our ministry.
By grace alone,
Jim and Phyllis
Monday, 20 June 2016 16:07
Today we were at Bible Church of the Lakes at Horseshoe Bay, Texas. Fred Bates is pastor there—he's 86 years old and still cranking it out. I hope I can still do it when I am so old. Maybe the moustache will do it.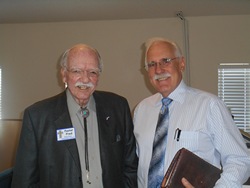 Tuesday, 14 June 2016 16:52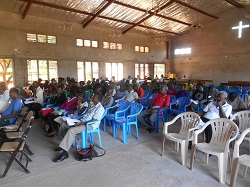 What an amazing year this has been. In addition to our work in Kiev, I also taught seminary courses in six other cities throughout Ukraine. Phyllis and I were able to return to Brazil and Zambia to teach conferences. The response to the Bible teaching is always gratifying. What was really exciting was to hear about the new president of Zambia, Edgar Lungu, who has taken a strong stand for Christianity. He has weekly worship services at the Statehouse and daily prayer meetings. In a day when Christians are under attack all over the world, it is a blessing to see someone in high office not ashamed of the gospel of Jesus Christ. Please add him to your prayer list.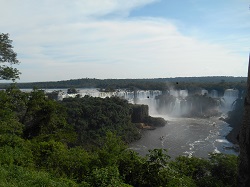 In Brazil we taught in four different cities to enthusiastic audiences over a three-week period. We keep getting more invitations to bring our Bible conferences to more churches. The country of Brazil is in political and financial turmoil and so many people are looking for answers. The only answer, as we know, is Jesus Christ and sound Bible doctrine. One of the cities we went to is home of one of the most beautiful sights we have ever seen, the Iguazu Falls.
On June 1 we were delighted to have two ladies from Brazil visit us for a few days. One of them is an artist, Angela Gomez, who is famous for her paintings done in the Naif style. She thoroughly enjoyed seeing the arts of Ukraine, both on the streets and in the museums. She hopes to be able to do an exhibition of her work in Kiev next year. Angela is a wonderful Christian woman with a strong testimony of faith in Christ.
We finished our school term at Word of God Bible College in Kiev and launched four new graduates into the world of ministry. The graduates are overjoyed to be finished after two grueling years of study, but are looking forward to a new life. Two of them already have ministries to work in and the others are looking for opportunities for service. Please pray for them to have impact in Ukraine as they proclaim the glories of the One who called them out of darkness into His marvelous light.
We are now back in the USA until the end of August. Phyllis and I both had our annual medical checkups and, praise the Lord, had good reports. We have already begun speaking in churches to tell them of the many ministry opportunities the Lord has afforded us. We will be traveling around Texas in June, and then in July we will go to the west coast for a week, and then we will be going to Florida, Georgia, Alabama, and Tennessee before returning to Houston in August.
This is an incredible time to be alive with all of the turmoil in the world. Yet we can can have peace, joy, and stability in the midst of it all because we know that our sovereign Lord is in control of human history. We can't solve the world's problems, but we can be faithful stewards, and that's what we are called to.
Always and only by grace ...