Wednesday, 03 May 2023 19:33
May 2, 2023 News Update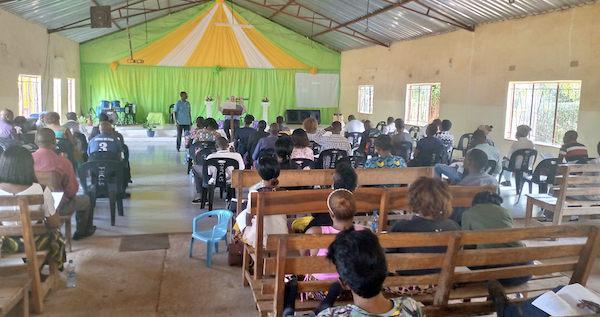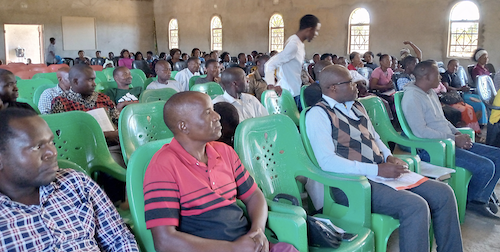 2 May 2023
Dear Friends,
The trip to Zambia this year was the most exciting and gratifying of all the times I have been to Africa. I taught six hours a day for a week in Livingstone (pictures above). Most of the participants were newcomers to our conferences, and they were so enthusiastic about the teaching. There were 15 pastors there who had never been exposed to sound Bible teaching before. They were absolutely amazed as doctrinal truths were revealed to them. The attendance never slacked off, even though we started at 9:00 in the morning and went to 4:00 in the afternoon, with a break for lunch. They were clamoring for more and insisted that I come back as soon as possible.
After we finished there I flew to Lusaka and then went by car to the city of Kabwe (pictures below). Although I have been there before, we met in a different venue and had a great turnout. Again, the response was overwhelming. One pastor from a Pentecostal Holiness church exclaimed that his life had been changed and that his teaching would make drastic changes from now on. We kept the same schedule there as we had the week before. It was exhausting teaching like that day after day, but, oh, so rewarding.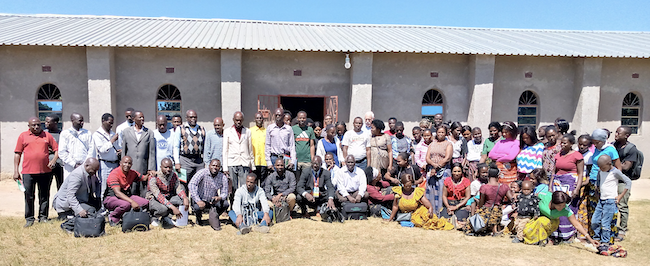 We finished up there on a Friday and drove to the village of Chipembi. This is the place I had my first exposure to Africa, back in 2021, when I was invited by Gene Cunningham to go on a trip with him. The church there has a sound pastor who has been under our teaching ever since that first time. There were a few pastors from neighboring villages who came to hear us. They were just enthralled by what they were hearing. In fact, on a Saturday night at 9:00 they came to my room with a long list of questions. Even though I was tired after a long day of teaching, it was such a joy to stay up late and open the Bible with them. The Sunday service was wonderful and I got to preach for an hour and a half. After the service we had a Q&A which lasted another hour.

I am so blessed to be able to travel to these places and to teach the Word of God. To see spiritual advance is most rewarding -- I praise God for the opportunities that He continues to provide, and, of course, praise for the spiritual gift He has given me, as well as sustaining my strength to be able to keep on keeping on.

We also give thanks to God for all of you who pray for us, encourage us, and support us so faithfully. Without you we would not be able to pursue these things.
All by grace,
Jim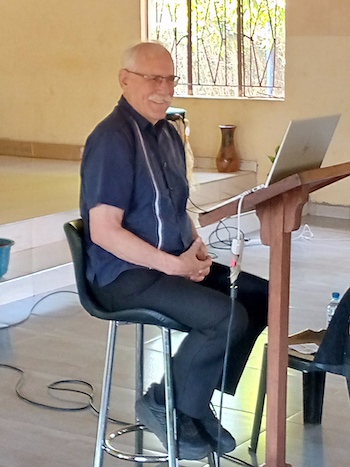 Latest from Barb Appel