Thursday, 21 April 2022 03:58
April 20, 2022 News Update
20 April 2022
Dear Friends,
Below is a letter from Vasily Munko (nickname Vasya). He was one of the first graduates of our Bible College in Kyiv and has been a pastor in Lviv for more than 15 years. He is a faithful servant of the Lord and a very capable Bible teacher. He has been working tirelessly since the beginning of the war in Ukraine, housing 8 refugees in his home on a permanent basis, putting up a couple dozen people at the church every night, feeding them and providing transportation to the border. He is one of several people who we are supporting financially who are using that to provide support for the refugees.
Hello Mr Myers. Thank you very much for your prayers and financial support.
Yes, our enemy has resumed missile attacks on Lviv. Unfortunately, eight people died as a result of this. We are all right, thank God for that. We continue to serve the refugees as before. But besides this, I help financially different refugee families in different places in Ukraine.
I have attached some photos to the letter. In photo 1, the family of Sergei and Oksana who were forced to leave Kyiv. In the photo is Oksana, their youngest son Sasha and their daughter Ira. Sergei and their eldest son Andrei remained in Kyiv. They fought for the city in the ranks of the army, and now they are fighting for our country. Pray for this family, Oksana is a believer, but the rest have not yet been reconciled with the Lord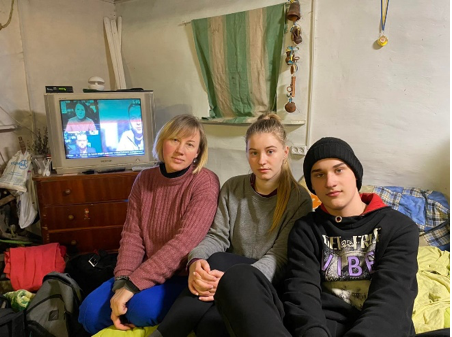 Photo 1: The family of Sergei and Oksana
In photo 2, the family of Yura and Lena and Lena's mother, Galya. This is a believing family that was also forced to leave Kyiv. Yura once worked in an orphanage. There he and his wife adopted two children. Because of the war, Lena and Yura were left without work.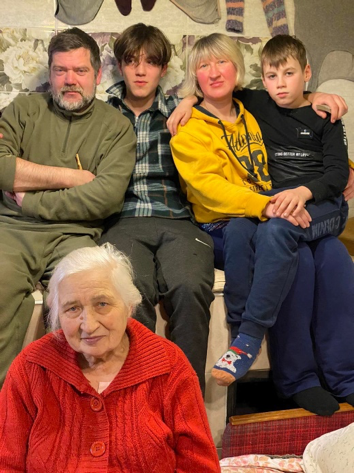 Photo 2: The family of Yura and Lena and Lena's mother, Galya
In photo 3, Vitali, Olya and their daughter Vitalina. I met this family in the Kherson region in September 2019 when we held a seminar on the letter to the Galatians. In 2014, they were forced to flee the Donetsk region, when Russian troops invaded. They started a new life in the Kherson region, but now they were forced to flee again. And for the second time they were left with nothing. Vitalik himself wrote to me and asked for help....

Unfortunately, not everyone managed to escape from the occupied Kherson regions and some Christians who attended our seminar became hostages of enemy forces. They especially need our prayers.

Here is the message received from them: "We have worse than hell here, Bucha, Irpin, Mariupol are all the same here as Russians purposefully destroy the population. Almost 20 shells flew into our homes, but we miraculously survived. It is impossible to leave, the light and gas have been turned off for more than a month. No food. There is no medicine. No connection. There is no hope of deliverance. The village is under continuous shelling. There are no places left for people to hide from the shelling."

Please pray for these people and for pastor Sasha, who is with them in these difficult times ....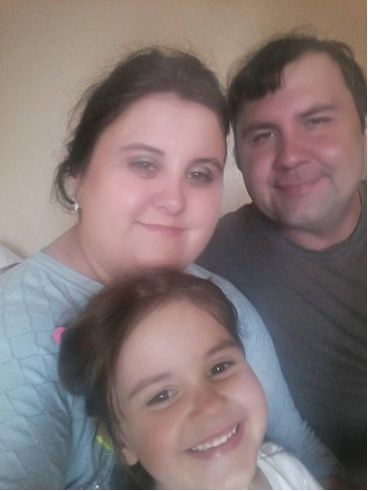 Photo 3: Vitali, Olya and their daughter Vitalina
In photo 4 is Maryana. This is a woman from our church. She is a journalist who has been constantly helping our soldiers since 2014. Now, because of the war, she has lost her job, and there is no one to help her except us. She lives alone. She is going through the war with great difficulty as she has already lost several of her military friends from Lviv. They gave their lives to protect us.

From Vasya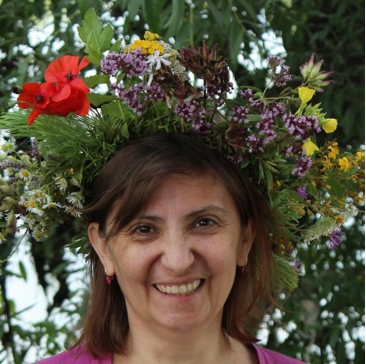 Photo 4: Maryana
The war is fierce and devastating, and in some places the situation is desperate for those under attack as they have little hope of surviving. Yet we know that God has a plan for each one, and He is able to do that which is beyond our ability to even imagine.

Please pray for victory in Ukraine, that God will deliver them from the enemy, and that peace may come to that land once again.

By grace alone,

Jim
Latest from Barb Appel