Saturday, 26 March 2022 05:42
March 25, 2022 News Update
25 March 2022
Dear Friends,
We are so thankful for all you who draw near the throne of grace to obtain mercy and find grace to help in time of need. The Father has indeed been hearing your prayers, your intercessions, and your praises.

Apparently the enemy is being pushed back in several places in Ukraine, which is very good news. But the war continues. The missiles continue to be sent against buildings housing civilians: apartment buildings, hospitals, schools, theaters and others places where there might be people taking shelter in basements or bomb shelters. It is evident that these are deliberate targets and not inadvertent accidents.

According to one source who has contact with the military Russia is expected to send paratroopers into Kyiv, special forces units, with the intent of taking out communications and other things vital for the defense of the city. Many Russian saboteurs have been caught, but probably not all. Thousands of Ukrainian civilians have been taken captive and are being deported to Russia. I don't know why. Perhaps they will be used in prisoner exchanges; perhaps they will be forced to work for Russia against Ukraine; perhaps they will just become slaves. Many of these are children. Horrible!

The high power lines that run through our village have been taken out, so now they have no electricity or internet. In some cities they have been without electricity, water, gas or heat. In some instances they have also run out of food. This is a desperate situation.

But our people are standing strong in faith. What a testimony to the grace of God and the power of His Word. So many have expressed their gratitude for having grown in their spiritual understanding, which enables them to face this crisis with peace and confidence.

I was able to teach an online Bible class with them today. What a joy! I was able to see faces and hear familiar voices. I will include a screenshot of the more than 40 people who opened the Word of God together today.
Psalm 27:13, "I would have lost heart, unless I had believed That I would see the goodness of the LORD In the land of the living. 14 Wait on the LORD; Be of good courage, And He shall strengthen your heart; Wait, I say, on the LORD!"

Jim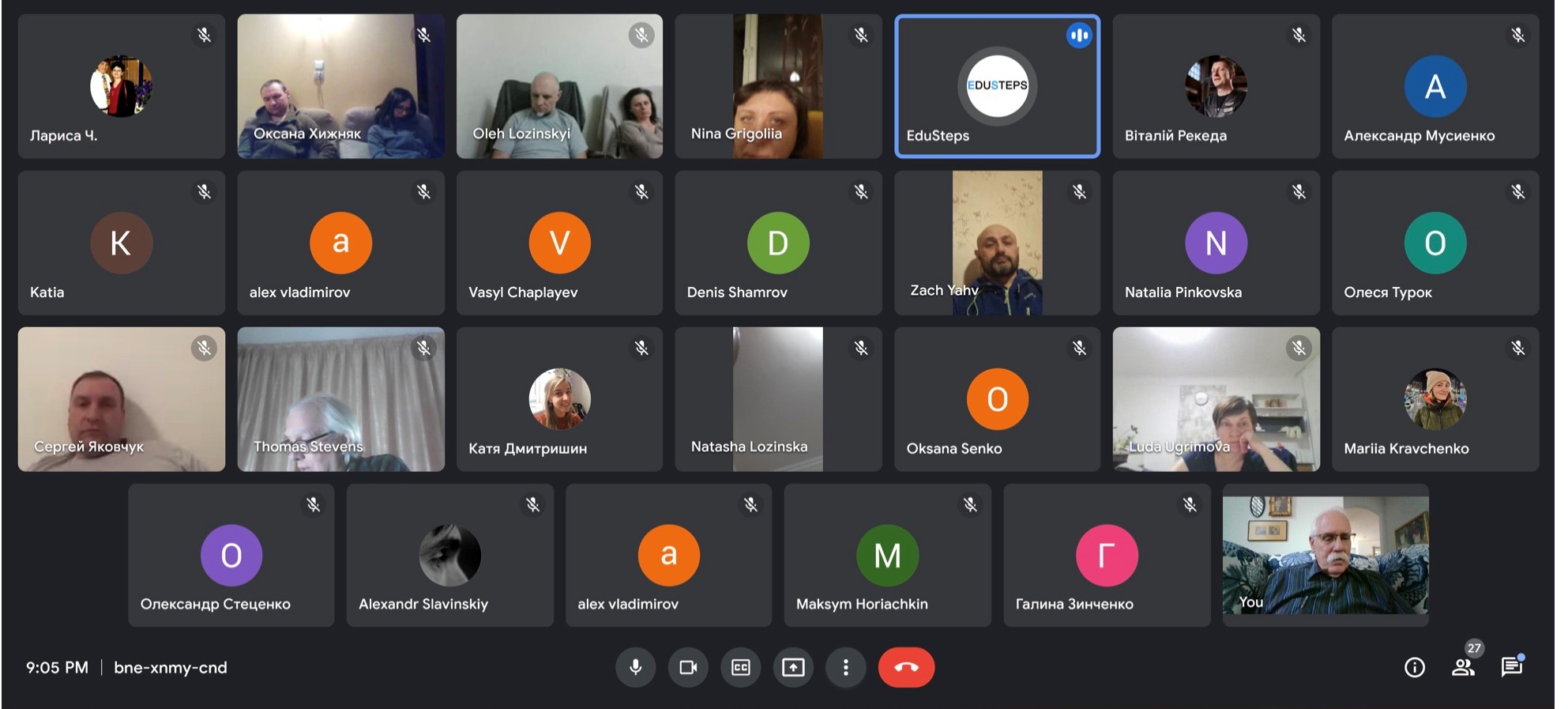 Latest from Barb Appel