Sunday, 24 November 2019 00:28
November 2019 News Update
Dear Friends,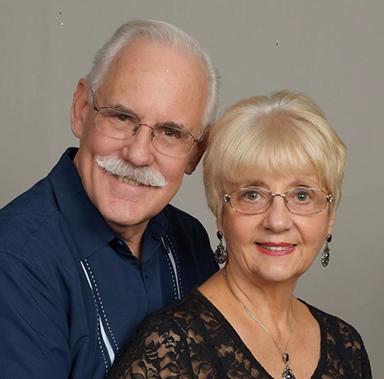 Phyllis and I will celebrate our 51st wedding anniversary next week. It has gone by so very quickly, but has been such a tremendous blessing all the way. Still in love and loving each other more with every passing day. The Lord has blessed us with two wonderful children and four grandchildren. We are going to spend Christmas with all of them this year for the first time in 15 years. That will be a special time for us. We do love our work on the mission field, but we do miss being able to spend more time with family.
Before we return to the USA at Christmas we still have work to do here. I will be returning to Armenia to teach a spiritual life course with Mark Musser. The people in a couple of the churches there had such a positive response to the Word of God when we were there last month that they have asked for more teaching. It is really exciting to find Christians who want to grow in grace and in the knowledge of our Lord and Savior Jesus Christ. As soon as I get back from Armenia I will teach a survey of the Major Prophets at Word of God Bible College in Kiev.
When we get back to the US we will be visiting churches in the South and Southeast. Here is our schedule. If you are able to come to any of these churches we would love to see you or hear from you. Jim's mobile number is 256 655-1908.
Please check out our calendar to see our travel plans while in the USA. We may be coming to a church near you and would love to see you!
By Grace alone,
Jim and Phyllis