Sunday, 04 September 2016 21:24
September 2016 News Update
Dear Friends,
We are back in Ukraine! The summer in the US seemed ever so long this year. We had so many details to take care of, largely due to the death of our dear friend, Dick Mills. He did a tremendous amount of work for our ministry, and all without remuneration. He considered it his ministry, and his contribution was great. The Lord has supplied abundantly for us to continue the work without interruption. Several wonderful servants of God have stepped in to take on the various responsibilities. How we praise the Lord for that.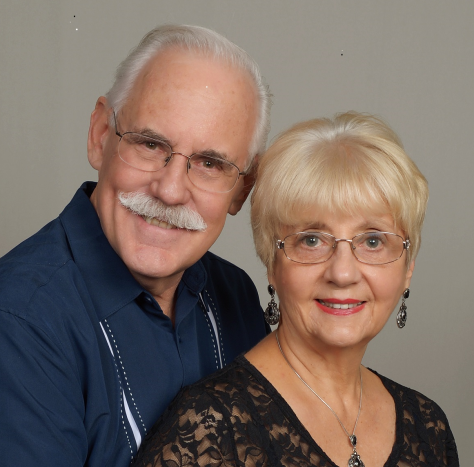 As reported in our last letter, there was a break-in at the college office. The thieves cut through the security bars on the window, pried open the window, and took the safe and its contents. We have not recovered any of it. The legal documents that were stolen will have to be replaced, and it will take time to cut through the red tape. The financial records were pretty much up-to-date in the computer, but all the documentation, receipts, etc., are gone. A considerable sum of money was taken as well. But, the God of all grace, who supplied the funds initially has re-supplied that which was stolen. A number of grace-oriented believers contributed very generously and we have recouped everything that was lost!
We are eager to get back into the work here. On Sunday (9/4) we will worship with Word of God Church and break bread with our Ukrainian friends. The church people have been active in evangelism over the course of the summer, which has apparently had some positive results. We are looking forward to meeting the new believers and others who have come to be with us.
On Monday we will have orientation for Word of God Bible College. As we have done for several years, all the students will come to our house in the village. The orientation usually lasts about three hours. After that we will have a picnic on the deck and then play croquet, volleyball, basketball, badminton, and ping pong. It is a good way for the students to get to know each, and for us to meet them, too.
On Tuesday we begin classes at the college. We meet Tuesday through Friday, from 8:30 a.m. to 3:00 p.m. The first course of each year is Soteriology (the doctrine of salvation) which I teach. This covers atonement, redemption, regeneration, imputation, justification, sanctification, faith, security, the gospel and other doctrines crucial to understanding our salvation by grace. In October I will go to the city of Vinnitsa in western Ukraine to teach a course at a seminary there.
Please pray for continued peace in Ukraine. These are uncertain days with conflict in the eastern part of the country. It is somewhat muted right now, but there is much tension and things could change very rapidly. We ask that you also pray for our students that they will be able to learn quickly and get prepared for ministry. Pray also, please, for our graduates who are out doing ministry around the country and in some foreign countries as well. Phyllis and I need prayer, too: health, stamina, safety, courage, clarity of thinking, and a focus on the important things.
We are so grateful for all of you who have ministered with us and to us by your prayers, your encouragement, your support.
By grace alone,
Jim
A recent series of lessons on "The Greatness of God" can be viewed online. Click on this link:
Greatness of God
Latest from Barb Appel